Business mission in Chile sends US$ 1.45 million in exports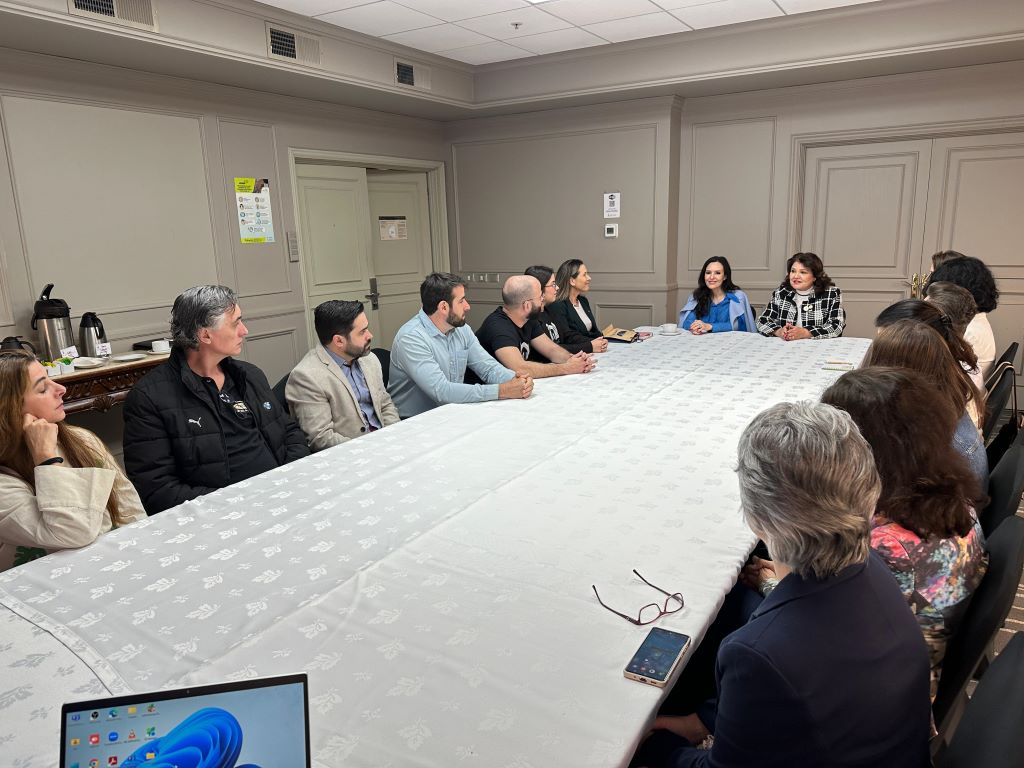 The first business mission of the SC- Export project, a partnership between the State Government and Univali , which accompanied 25 micro and small companies in a business round in Chile last week, achieved significant results. Eighteen entrepreneurs forwarded US$ 1.45 million in exports over the next 12 months and three of them have already consolidated US$ 17.1 thousand in sales.
For vice-governor Marilisa Boehm, who led the mission in Santiago, presenting Santa Catarina products directly to Chilean buyers with these consolidated results proves that the initiative was successful. "We just have to celebrate it. Certainly, the new opportunities are reflected in more jobs, more income and development of our state, our municipalities, in the short, medium and long term", she assessed.
Jones M. Vieira, commercial manager at Marcbrayn , a company in Joinville that produces pillows, was one of those who closed a deal. According to him, the sale took place in the first meeting with buyers. For him and the other participants, the institutional support from the State Government was decisive.
In addition to the vice-governor, the State secretariats for Foreign Affairs (SAI) and Industry, Commerce and Services ( Sicos ) also worked in Chile to provide support to the participants.
According to the Secretary of Foreign Affairs, Juliano Froehner, it is essential to have support work, not only for the installation of large companies in the State, but also for small and micro entrepreneurs. "This was the case for those who, for the first time, had the opportunity to expand their business through the project, which is a partnership between the State Government and Univali , sponsored by Portonave and supported by Unoesc, Unisul and Furb . On this trip to Chile, for example, the fruits have already begun to be harvested with the first orders from Chilean buyers for some of the Santa Catarina products on display. SAI was side by side with the entrepreneurs, monitoring the negotiations, as we believe that individual success generates collective success", he commented.
For the director of micro and small companies at Sicos , Fabiano Ceretta , the government presence not only reinforced Santa Catarina's seriousness and commitment to international trade opportunities, but also provided a solid basis for negotiations and partnerships. "This mission highlighted a challenge we face: the need to increase exports by micro and small companies in our state. Currently, they represent only 4% of total exports. This is a number we want and need to see grow. The participation of the State Government in the business mission served as a boost, showing that there is support and resources available to achieve this goal. The Government was a catalyst, accelerating discussions, consolidating partnerships and demonstrating our continued commitment to the growth and prosperity of our businesspeople and Santa Catarina as a whole, he emphasized.
Responsible for extension projects at the Univali Business School , professor Giselda Cherem attested that the State Government was fundamental in ensuring "full support" from the Brazilian embassy in Chile. "It was something that allowed us to have extremely important technical meetings", he said. In total, the entrepreneurs had 160 contacts with Chilean importers. "An average of five to seven purchasing companies for each company in Santa Catarina. We have closed deals and the valuation is the best possible. SC- Export is a pilot project that is being consolidated", she guaranteed.
Commitment
The relevance of the State Government's role in the mission was confirmed by the vice-president of the Chile-Brazil Chamber of Commerce, Selma Nunes, who has been working in the Chilean capital for 16 years. "I had never seen anything like it. This commitment is not common. We receive missions from all states in Brazil all the time. And that's not what we see happening", he highlighted. Selma also reported that Chilean commerce is dynamic and is open to new business.
In Santiago, the vice-governor also held meetings with representatives of the Metropolitan Regional Government of Santiago, with Felipe Vásquez Iturra , Tourism manager, and with the Undersecretary for Women, Luz Vidal, in addition to the Brazilian ambassador to Chile, Paulo Roberto Soares Pacheco . "There were moments of dialogue to present everything that Santa Catarina has to offer and to strengthen economic, cultural and social ties with our Chilean brothers", she concluded.
Text and photo: Alessandro Bonassoli
Office of the Vice Governor of SC