Santa Catarina seeks to expand commercial and tourist relations with Russia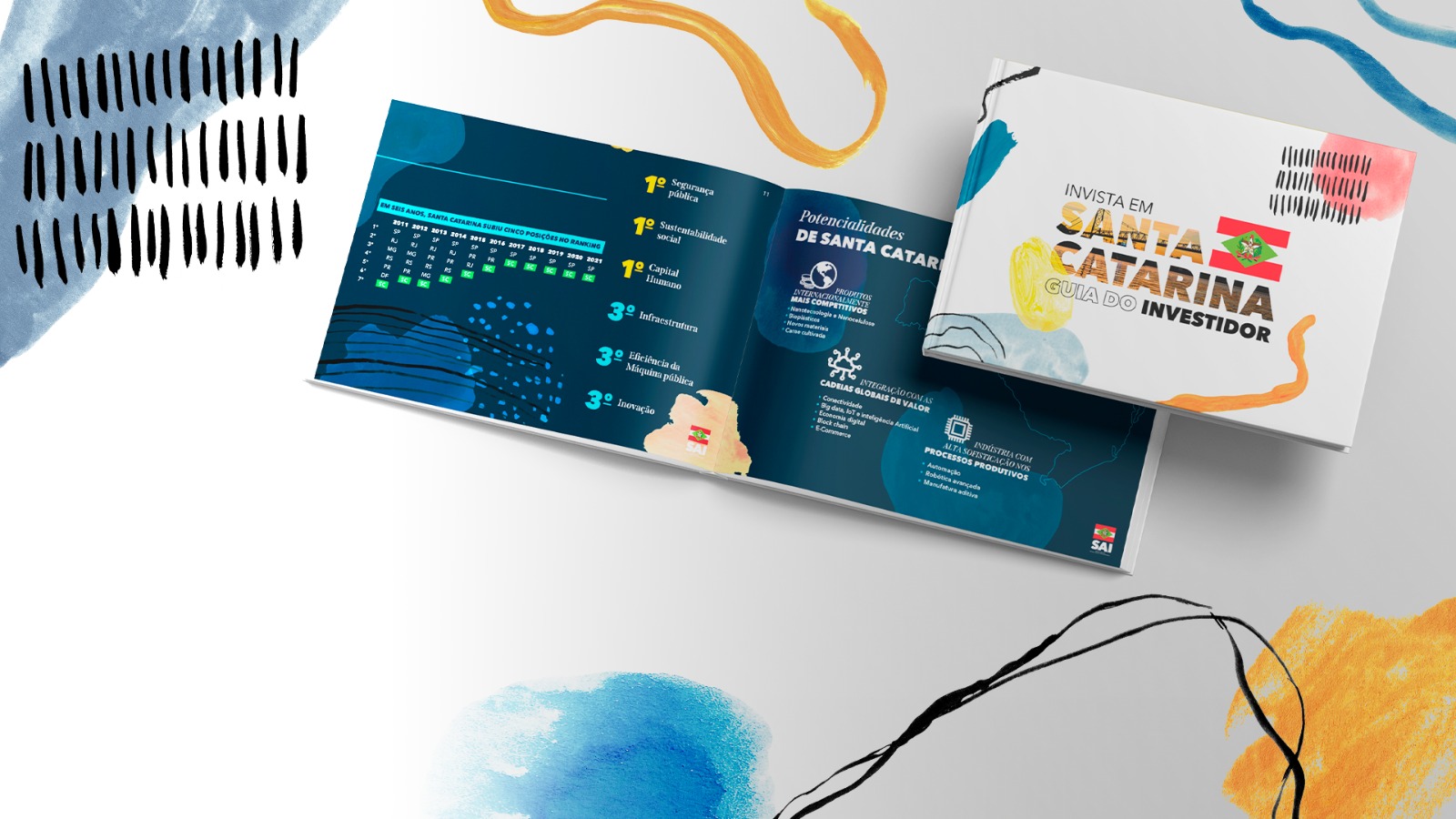 The Secretary of Foreign Affairs (SAI) of the Government of Santa Catarina, Juliano Froehner, and the Deputy Secretary of Tourism ( Setur ), Catiane Seif, will be in Russia starting this Thursday (9) with the aim of attracting investments to the State and promoting tourism in Santa Catarina to participants of the V International Forum of BRICS+ Municipalities. At the event in Saint Petersburg, they will launch the Santa Catarina Investor's Guide (in Russian) for businesspeople and investors.
The Guide provides important data to businesspeople who wish to invest in the State, both Brazilian and foreign. It also describes information about financing programs for companies of all sizes, from micro and small companies to industries and multinationals. The document, which has just been released in Portuguese, English, Russian and, soon, in Spanish, will also be presented in Moscow, during a meeting with businesspeople from the region.
"Santa Catarina is the state where it has one of the highest HDIs in Brazil, the second highest economic growth in the country, one of the highest import and export rates of products, lowest unemployment rate, first place in security, social sustainability and human capital, one of the highest life expectancies in Brazil; among many other important statements frequently highlighted by governor Jorginho Mello, which prove it as a state of excellence, where Brazil grows. Therefore, it is important to publicize this Guide in Russia and also in other partner countries, to further strengthen our commercial and tourism relations", highlights Secretary Froehner, who will present the Guide in the panel ' Latin American Vector: Connecting the Continents '.
The Investor Guide can be downloaded directly from the Secretariat's website ( www.sai.sc.gov.br ). It describes information on imports and exports, government programs for investors, as well as territorial, economic, competitiveness data and on each sector in Santa Catarina, such as industry, maritime economy, agribusiness and ports. It also has several hyperlinks and informative videos in the Click HERE options.
Santa Catarina tourism
Tourism in Santa Catarina will be presented to more than 40 countries participating in the International Forum of BRICS+ Municipalities, promoting the region's tourist and economic potential. At the Secretariat's presentation, there will be a promotional video illustrating a little of what Santa Catarina has to offer in terms of tourism. It will showcase the diversity of people, landscapes and activities that visitors can enjoy. From stunning beaches to mountain trails, to vibrant and cultural cities.
Meeting in Moscow
In a meeting with the Mayor of Moscow, Setur and SAI will look for opportunities to expand business with SC and strengthen partnerships between governments. There will also be an intention to attract MICE tourism, which is tourism involving meetings, incentives, conferences and exhibitions in which large groups gather, as well as attractions for international events.
"One of Governor Jorginho Mello's guidelines is to bring global events to Santa Catarina, to explore not only the best we have in the State, but to create more attractions that involve the state as an international route. It is a complete destination, with its four well-defined seasons, a thriving economy, besides offering security, culture and gastronomy. It's time to spread our 'State of Joy' to the world. And this participation in Russia will be an important step towards the internationalization of SC and its promotion on the global stage", emphasizes deputy secretary Catiane Seif , who will also participate in the Forum through the panel "Perspectives on tourism in the new reality: challenges and opportunities".